For many gardeners February isn't just a time to celebrate love for their significant other but a time to celebrate their love of gardening as well. The garden starts to show the tiniest bit of life, seed catalogues are coming in and seeds are being started indoors. Forget the traditional rose bouquet and box of chocolates and show your lovable gardener you care with these creative garden-themed Valentine's Day ideas.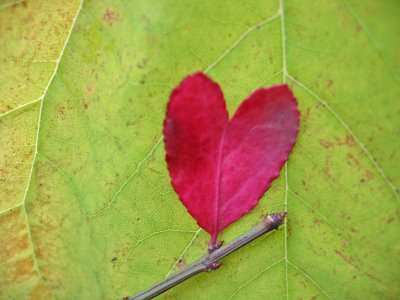 The Traditionalist
For some of us, it just wouldn't be Valentine's Day without the traditional Valentine's Day gifts but this year, try mixing it up a bit!
Blooming Jewelry: Who doesn't love a great jewelry piece? Jewelry is always an appreciated Valentine's gift but jewelry can be a lot more sentimental to the receiver if given a little thought. Does your gardening sweetie have a favorite flower? There are many quality pieces on the market that depict roses, lilies, daisies, lotuses and other flowers and some that are made with the actual flower. Check out your local jeweler and the web and see what you can find!
Spice up the Standard Box of Chocolate: Chocolate is a great Valentine's Day gift. It is connected to serotonin which is responsible for happiness and well-being, may promote physical health and is known all over the world as an aphrodisiac. Chocolate may sound like the perfect Valentine's gift but you can make it even sweeter, adding a personal touch by making it yourself and adding your plant lover's favorite herbs. Great herbs to try are lavender, rosemary and mint but you can also heighten chocolate's aphrodisiac properties by adding Damiana, ginseng or maca. Just make sure to do your research, first and identify safe dosage and allergens.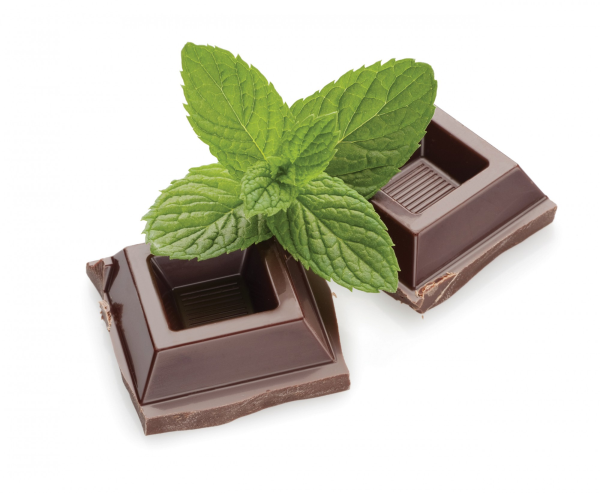 Forget the Roses: Yes, a bouquet of roses is the traditional symbol of love and come in love-symbolizing colors like red, white and pink, but there are so many other options that can delight your lovable gardener. Instead of giving the traditional red roses, compose a beautiful bouquet with their favorite plants and flowers or give the gift that keeps on giving with a potted plant. Many plants symbolize love with color or heart-shaped leaves. Cyclamen, cinaria and primrose grow well at this time of the year and offer up vibrant pinks, purples, reds and whites. Hoya, heart fern, philodendron, pothos vine and string of hearts feature adorable heart-shaped leaves and grow well indoors.
The Handcrafter
A handcrafted gift shows you put effort into giving your loved one the perfect gift. If you have a skill such as working with wood, painting or sculpting, try your hand at making a home-made gift for your lover's garden. If you work with wood, make a birdhouse or wooden bench for the garden; if you can mold plaster, make stepping stones; if you can paint, decorate a vase or pot. The possibilities are endless, just use your creativity!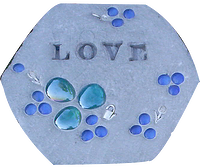 The Practical Gift Giver
The practical gift giver would never dream about giving a gift that cannot be used. That trait is not always good for the wife that gets the vacuum for her birthday, but it is a great trait for the gardener that receives some well thought out and needed gifts!
Loveable Seeds: There is a special connection between gardeners and plants they have raised from seed. These plants are like well-loved pets or best friends. Bring more love to your sweetie's life with the gift of some interesting seeds. Give your Valentine their favorite plant's seeds or try forget-me-nots and strawberry seeds which clearly harken to Valentine's Day. There are a lot of other love-based names for plants for which you can find seeds, like love lies bleeding, heartsease, love in a mist and the adorable love in a puff which features white, heart-shaped markings on its black seeds.
Let Love Grow: Of course you come first in your relationship with your Valentine, but gardening comes in at a close second. Let love bloom and grow with the gift of Grower's Secret. Grower's Secret products are like pure liquid sunshine and the lavender scent of Grow Big 521, fish emulsion fertilizer will have your lover swooning and their flowers blooming.
Love (and gardening) can be hard, the right tools can help: After you have given your lover the perfect seeds and Grower's Secret products, the secret to gardening success, your plant lover will need the right tools. A good pair of gardening gloves never goes unused and a sturdy shovel or pruners is never unwelcome. To make this gift a little sweeter, give tools that are red, pink or designed with hearts.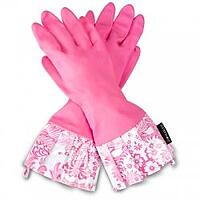 It can be tough to find the perfect Valentine's gift for your sweetie but follow these tips and your loveable gardener will love you even more!