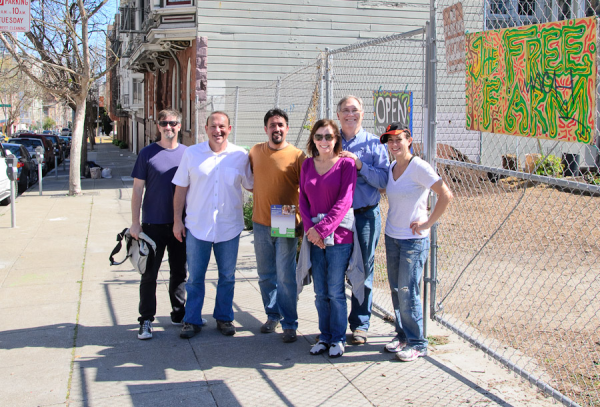 Grower's Secret at San Francisco's New Farm.
One great way to learn some gardening skils, get out in the sunshine and connect with your community, is to volunteer at your local community garden. Many are appearing in cities across the country. Not only are these gardens a great place to meet those with vast gardening knowledge, you can possibly get access to a variety of fresh produce that you might now have room to grow yourself - especially if you live in a city. Another benefit is that many local gardens donate their produce to those in need or don't have access to quality, healthy food.
We at Grower's Secret are now routinely showing up and volunteering at local gardens. It's a great way to share our products, connect with the community and have fun building and growing in some amazing gardens! This is such an important activity, that it's now part of our Grower's Secret's charter as a B Corpration.
A great resource to find a local garden is at: http://www.communitygarden.org/