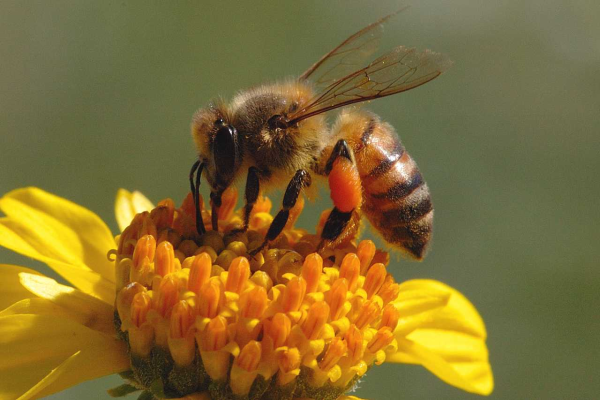 Every garden requires pollination to grow and thrive, and what insect is better at pollinating than the honey bee? If you're hoping to attract these useful insects to your garden, you need to know what flowers are most attractive to honey bees. You'll also find that you draw more bees to your garden if you implement certain gardening practices.
Choosing flowers for honey bees
Researchers have found that flowers native to your area are four times better at attracting native bees than exotic plants. It's also easier to attract bees if you have plant diversity in your garden. Therefore, you should choose as many of the following flowers as possible to plant in your garden, especially if they are native to your area:
Ceanothus (also known as California lilac)
Heather (also known as Ling)
Thyme
Lavender
Hebe
Candytuft (also known as Iberis)
Escallonia
Sage (also known as Salvia)
Pyracantha (also known as firethorn)
Broom (also known as Bissom)
Weigelia
Bee-friendly gardening practices
Apart from having the right flowers in your yard, you should also adopt certain gardening practices to attract more bees:
Plant in the right areas: Bees prefer to stay in the sun when pollinating because it keeps them warm. However, they hate being thrown around by the wind and prefer collecting from flowers that are near a wind-buffering structure.
Choose a variety of colors: Some of the flowers mentioned above come in different colors. Since bees' color vision helps them find the best flowers, choose some of their favorites, including blue, purple, white and yellow blossoms.
Don't use pesticides: Chemicals in your garden are harmful to the environment in general and they can also harm beneficial insects such as honey bees.
With these flowers and gardening practices in mind, you're ready to plant a thriving, bee-friendly garden!