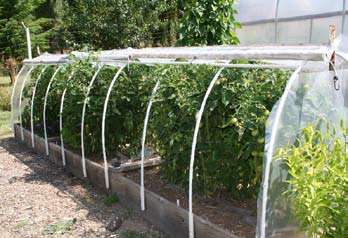 In times of bad weather, it can be a challenge to protect outdoor plants from harm. You can't bring them in to safety, but you can't leave them exposed to the elements, either. The best thing you can do is to cover your plants with a protective shield, such as a cloche.

A cloche is a domed jar with an open bottom that you can set over plants to keep them safe from wind, snow, dust, heat, pests, etc. The cloche got its name from the French word cloche which means "bell." Fittingly, cloches are usually bell-shaped with sloping sides, though some have straight or rounded sides.

Cloches can be made from various materials such as glass, plastic, and even paper. In terms of durability, glass cloches last the longest. Aesthetically, they look the best, too. However, they can break when not handled carefully. Plastic cloches don't have the same longevity as glass cloches, but they still last for a few years. They're lighter in weight, too, which makes transporting and storing them much easier. Paper cloches, on the other hand, are often good for just one season. However, some people choose to use these because they're affordable.

You can make your own cloches by cutting out the bottom part of plastic bottles and using the top half. When you do this, you accomplish three important things: protecting your plants, recycling plastic, and saving money.

When using cloches for your plants, don't forget to pay close attention to ventilation. Cloches seal plants in, but they shut the air out. Thus, it's better to get cloches that come with little doors that you can close and open at will. If you don't have those, you can place wedges under the cloches to let the air in.