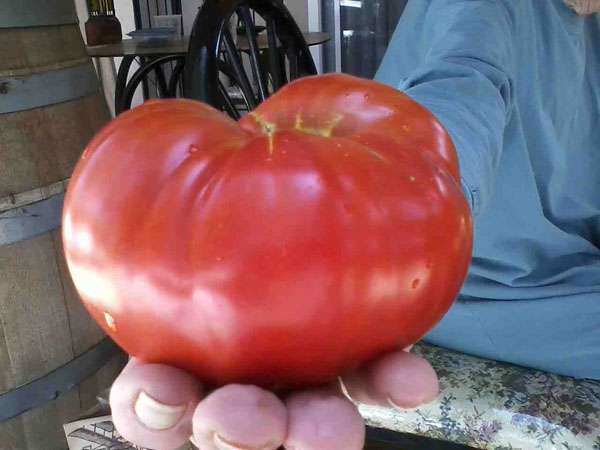 A great testimonial from one of our customers!
Dear Grower's Secret,
On my 83rd birthday my son gave me your Organic Grow Box. It was not the most exciting gift but the results were! In 1934, when I was five years old I started growing garden tomatoes with my grandmother. The sweet smell of the mixed contents in your Organic Grow Box reminded me of making compost with grandmother. This year our plants produced more flowers and fruit than I have seen during the past seventy eight years of growing tomatoes.
Thank you for bringing back my earlier years. Here is a picture of one of our 18 ounce beefsteak tomatoes.
Sincerely,
Edith