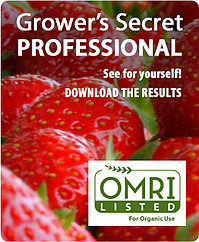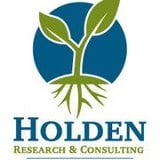 Field development researcher David Holden of Holden Research & Consulting has a released research paper, Effects of Foliar Applications of Grower's Secret Professional Applied to Strawberry. This study revealed breakthrough results when using OMRI Listed Grower's Secret Professional on strawberry crops. Some of the highlighights of the study are a dramatic increase in the grower's ROI when Professional is added to their fertility program.
Higher Net Return ($965/acre over same treatment without Grower's Secret Professional)
The good news for strawberry growers is that along with "significantly increased yields and quality" there were no reported negative effects on plants and no phytotoxicity or application isssues.
If you would like a free copy of this report, please visit here.