We often receive emails and letters from grower's like you who have bought our products and become converts. Here's a story from one of our customers that has been passed around our offices. We think the story in his own words tells it all.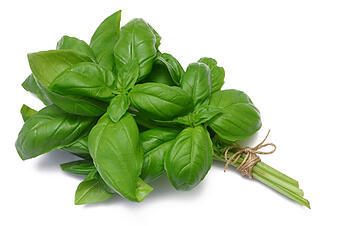 Dear Grower's Secret,
I recently purchased some Thai Basil seeds, aka Queen Basil, Purple Basil, etc. The seeds are very small and difficult to germinate. The good practice method is sow the seeds in a grow tray filled with seed mix or sowing directly into the ground. Both methods require thinning and other additional work.
I also grow other herbs which I propagate by taking clones from a mother plant and inserting the cuttings into a cloning machine. This process usually take 3-4 weeks before they are ready to be transplanted into pots or directly into the ground.
Several weeks ago I placed some herb cuttings into my cloner and added your GSP product directly to the water inside the cloning machine. The results were absolutely unbelievable! By day 4 the cuttings had sprouted roots and by day 14, I transplanted them into pots. I could have transplanted them in 10 days but decided to let them continue to develop roots. Well, your GSP product caused such massive root development that I had to trim the roots. Some of the roots were actually growing into the intake of my water pump!
The story does not end here.... back to the Thai Basil project.
When I saw how fast my herbal roots were developing I thought, my gosh, I have saved two weeks of cloning time and I did not want to shut down my cloner because I still had at least 2-3 weeks of productive solution left. So, I purchased some Thai Basil cuttings at a local Hmong market. I mean this things were stuffed into a Ziploc bag without air and limp like spaghetti.
But I decided to give them a second life in my cloner. Would it really work? Would two week old GSP revive my market bought Thai Basil? At the end of 72 hours I had my first root strikes and today, hour 96 most of the cuttings have roots. My control basil cutting is still setting in a cup of water.
Thank you Grower's Secret Professional for saving me time and money. With GSP I have been able to cut production time in half, I can reuse my cloning solution (de-chlorinated tap water plus 4 drops of GSP per gallon) and grow two crops in the time it took me to grow one set of crops.
I will soon be sending you pictures.
A happy grower in Clovis, Ca.