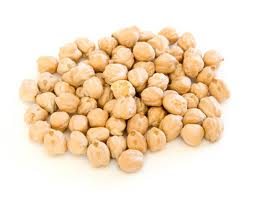 The chickpea is commonly known as the oddly-shaped legume mushed into hummus. For famished communities around the world, however, the tiny bean has become a superhero, providing relief to hungry people.
The World Food Program first used the chickpea to reduce famine in 2008 when a flood ravished crops in India. In 2009, responding to famine in Pakistan, the World Food Program began working with local businesses, in the country, to produce a ready-to-eat food product for infants and children called Wawa Mum. The product, which literally means "Good food, Mom," in Pashto, a language spoken in Northwest Pakistan, is a vitamin paste generated from chickpeas. About 50 grams of Wawa Mum provides enough nutrition for an infant, per day; one ton feeds about 20,000 children.
Recently, PepsiCo announced a new venture aimed at increasing the yield of chickpeas in Ethiopia. The company plans to invest in better seeds and drip irrigation systems to help farmers increase their yields and grow twice a year. This increase would produce an excess of chickpeas and provide a food source for hungry Ethiopians and fair for local businesses.
A recent study done on Grower's Secret Pro's effect on chickpeas, may offer an even better solution to increasing the yield and profit of these crops. Dry land crops such as corn, grain and dry grain legumes are important to sustain a large amount of people, but can pose unique challenges to the grower. Crops depend on precipitation, alone, and the amount of precipitation can be as low as 9 inches per year. Therefore, plants that can aggressively pursue water deeper in the soil profile will be more productive. Chickpeas treated with Grower's Secret Pro showed a significant increase in yield, seedling emergence and faster, deeper root growth; when combined with an excipient.
The results demonstrate that a single Grower's Secret Pro treatment applied to the seed can have drastically improved plant growth. Depending on chickpea market prices, the stimulated growth has the potential to reverse a negative return on investment into a positive return on investment. For more information, about the eco-friendly benefits of Grower's Secret Pro on chickpeas, read Dr. Wesley Chun's Chickpea Report.