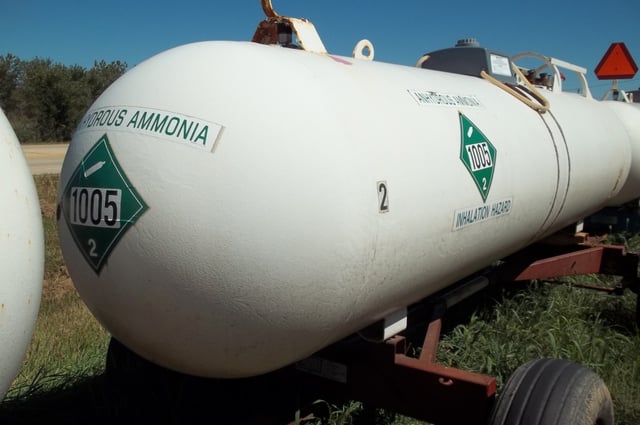 From the NPR blog, All Things Considered
Author: Dan Charles.
The Environmental Defense Fund opened an office near Walmart's headquarters in Bentonville, Ark., 10 years ago. It was part of a carefully plotted strategy to persuade the giant retailer that going green could be good for business. If it worked, it certainly could be good for the planet — Walmart's revenues are bigger than the entire economy of most countries.
"We really saw that working with companies could be transformative at a scale that was pretty unmatched," says Suzy Friedman, a senior director at EDF.
If you're looking for evidence that the strategy is working, there's this: Last year, Walmart unveiled Project Gigaton, a plan to reduce emissions of greenhouse gases by a billion tons of carbon between now and 2030. That's almost as much carbon as what's released from the country's entire fleet of passenger cars and trucks in a year.
The cuts will come from the company's suppliers: the vast galaxy of companies that make the products it sells.Even before unveiling that pledge, Walmart had been calculating the climate price tags of those products, estimating the greenhouse gases that are released in the process of making each one. Laura Phillips, Walmart's senior vice president for sustainability, was startled to see the climate price of simple food items, like baked goods, that don't seem like they'd require burning a lot of fossil fuels.
"Why is that?" she wondered. "Why are we seeing bread have high emissions?"
Other food companies are asking the same question. Many of them, including General Mills and Kellogg, have made their own commitments to reduce greenhouse emissions. To get a better grasp of the task, they joined forces and set up an organization called Field to Market to measure and reduce the environmental impact of their operations.
Allison Thomson, the group's research director, says "it has been a process of discovery, mapping out the emissions and understanding that there's a huge footprint that comes from the farm."

That's right: on the farm. Not just factories or fleets of trucks.

Down on the farm, the most important greenhouse source is something that doesn't normally get a lot of attention. It's the fertilizer — mainly nitrogen — that farmers spread on their fields to feed their crops.

Nitrogen is the most important nutrient for plants. It's the fuel that drives modern food production. Every year, American farmers spread millions of tons of it on corn fields alone.
Manufacturing nitrogen fertilizer is energy-intensive, burning lots of fossil fuels and releasing carbon dioxide. What's just as damaging, and perhaps even more so, is what happens when it's spread on a field. Bacteria feed on it and release a super-powerful greenhouse gas called nitrous oxide.
These bacteria are naturally present in the soil, says Philip Robertson, a researcher at Michigan State University, "but once they get exposed to nitrogen fertilizer, they really light up" and pump out nitrous oxide.

If you add it all up, fertilizer is the biggest part of the global warming price tag of a loaf of bread or a box of corn flakes. According to one study, carried out by the consulting group Deloitte, greenhouse emissions from fertilizer are the biggest single piece of the global warming price tag for almost half of the top-selling items on the shelves at Walmart.