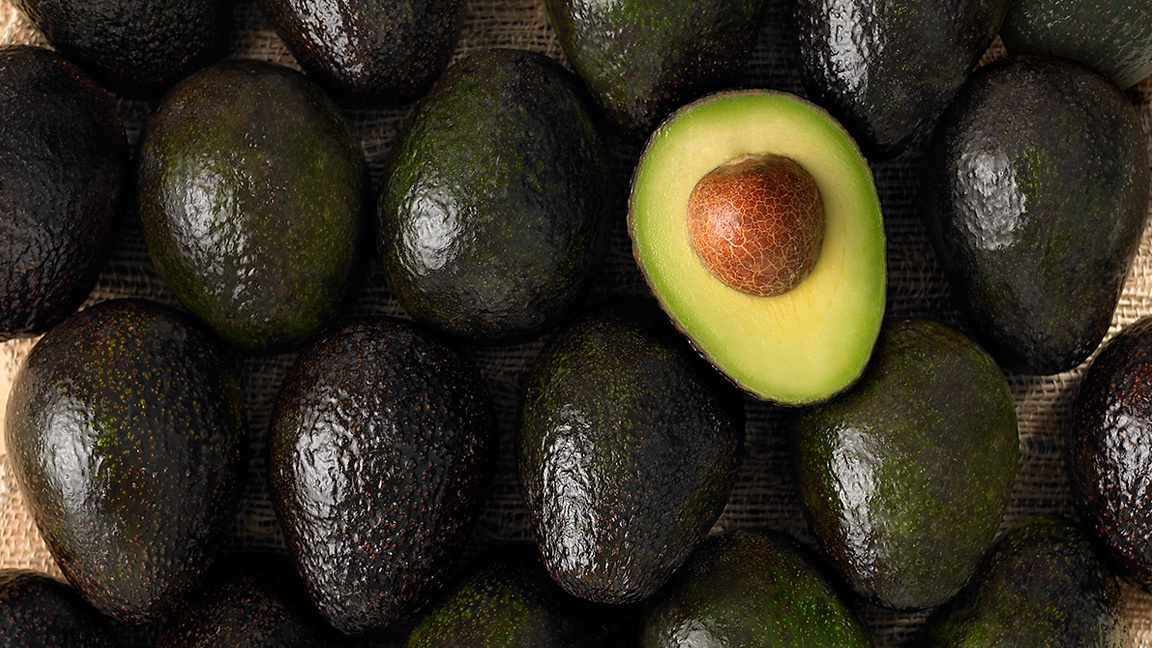 Avocados–Fewer than 1% avocados tested positive for pesticides.
(CNN) – You can protect yourself from cancer by eating organic, a new study suggests. Those who frequently eat organic foods lowered their overall risk of developing cancer, a study published Monday in JAMA Internal Medicine finds. Specifically, those who primarily eat organic foods were more likely to ward off non-Hod- gkin lymphoma and postmenopausal breast cancer compared to those who rarely or never ate organic foods.
More than 68,000 French adults took part in the study
Those who ate the most organic food were 25% less likely to develop cancer
Led by Julia Baudry, an epidemiologist at Institut National de la Sante et de la Recherche Medicale in France, a team of researchers looked at the diets of 68,946 French adults. More than three-quar- ters of the volunteers were women, in their mid-40s on average. These volunteers were categorized into four groups depending on how often they reported eating 16 organic products, including fruits and vegetables, meat and fish, ready-to-eat meals, vegeta- ble oils and condiments, dietary supplements and other products.
Follow-up time varied for each participant but lasted slightly more than four and a half years on average, and during that time, the study volunteers developed a total of 1,340 cancers. The most prevalent was breast cancer (459) followed by prostate cancer (180), skin cancer (135), colorectal cancer (99), and non-Hodgkin lymphomas (47).
2018 Clean 15 Fruits And Vegetables


Avocados – Fewer than 1% of avocados tested positive for pesticides. Best of all, only one pesticide of any kind was found on all the avocados tested. For these reasons, the Environmental Working Group ranked avocados as the No. 1 cleanest produce.

Sweet Corn – Less than 2% of sweet corn, the second-cleanest produce, showed detectable levels of pesticides. Because a small portion of corn is grown from genetically modified seeds, the group suggests that those who wish to avoid genetically altered foods buy organic corn.

Pineapples – Nearly all the pineapples tested – 90% – showed no residual pesticides, while just five pesticides could be detected on any of the samples. For these reasons, pineapples fill position three on the clean list.

Cabbage – Overall, 86% of cabbage samples contained no detectable pesticides. Additionally, just two of more than 700 samples tested contained more than one pesticide. For these reasons, cabbage ranked fourth on the list of cleanest produce.

Onions – Fifth-placed onions contained three or fewer pesticides overall, while fewer than one in 10 contained any pesticides

Frozen Sweet Peas – Frozen sweet peas ranked sixth on this year's clean produce list due to the fact that none of the 14 tested samples contained more than two pesticides. Overall, about eight out of every 10 frozen sweet pea samples tested negative for pesticides.

Papayas – With no samples testing positive for more than three pesticides, papayas take seventh place on the list of clean fruits and veggies. The Environmental Working Group found that eight out of every ten had no pesticide residues.

Asparagus – Asparagus samples mostly tested negative for pesticides: Ninety percent were clean, according to the group, and no more than three pesticides were found on any one sample of this vegetable. Asparagus ranks eighth among the cleanest produce.

Mango – Ninth-cleanest among all the different kinds of produce, mango samples showed no more than two pesticides when tested, while just over three-quarters tested negative for any and all chemical residue.
Eggplant – Eggplant showed themselves guilty, at worst, of contamination with three types of pesticides, according to the group. Best of all, almost three out of every four tested eggplants contained no pesticides whatsoever. Thus, eggplants ranked last on the top 10 within the "Clean 15" list.

Honeydew Melon – Half of honeydew melons tested negative for pesticides, while no more than four pesticides were found on any of the honeydew samples. And so, honeydew melon slips into position 11 on the clean list.

Kiwi – Lovely green kiwis were mostly pesticide free when tested: Sixty-five percent of all samples showed no chemicals, while only six pesticides could be found on any of the samples.

Cantaloupe Melon – Overall, one out of 10 cantaloupe samples contained more than one pesticide, and more than 60% contained no pesticide residues. This orange melon ranked lucky 13 on the clean list.

Cauliflower – No pesticides were detected on about half of the cauliflower samples and none contained more than three separate chemicals. This is why cauliflower took the penultimate position on the "Clean 15" list.

Broccoli – Last but not least, broccoli found its way onto the list of cleanest produce. Seven out of 10 samples showed no pesticide residue, while only one in 10 contained more than one pesticide.
Read more on CNN.com.